Generating internet traffic
E-traffic/pay-per-click package
the best tool for your visibility
As a group, you should also work on your online image and ensure that you are visible on the portals that attract the most national and international guests. Your marketing investments on the portals of our network stimulate the occupancy rate of the different parks based on what they have left to rent, at different times of the season.
Increase traffic and conversions
The E-traffic/ Pay-Per-Click Package attracts customers thanks to the power of SEO – natural referencing – partner websites, thanks to our SEA – investments – traffic acquisition and the animation of blogs and social media.
We use all our experience to send a satisfied guest, who is ready to book, to your website.
A managed budget and 0% commission
With the click formula, you manage your investment. The cost per click is fixed and varies only in a search with or without date. In addition, you are visible online until you have no budget left. All double clicks within 7 minutes are not charged and there are no commissions!
Clarity about the evolution of the budget guaranteed and a guarantee that the budget is only used when the park has availability.
When you update your details in our Secureholiday system like the pictures, the partner websites are also updated in all searches.
No extra work for you, you save time!
Publicity opportunities for the visibility of your group
If you want to improve the publicity of your group / chain, we can also offer you publicity options (banners, pop-up, etc) and you will notice that in the conversion rate!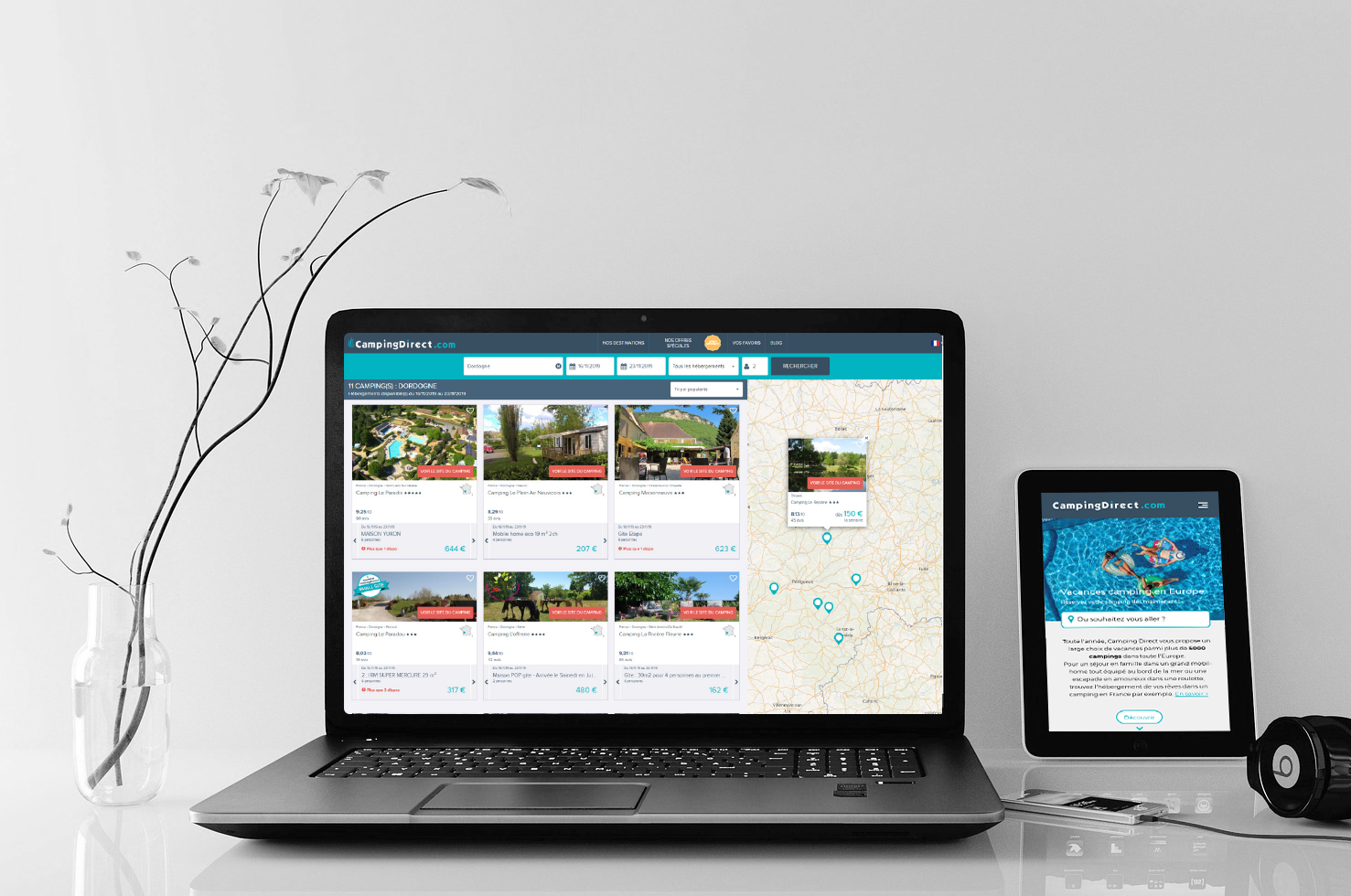 Included services
Free training over the phone
Receive and display reviews
Connection to important PMS systems
Activation of the payment method bank transfer